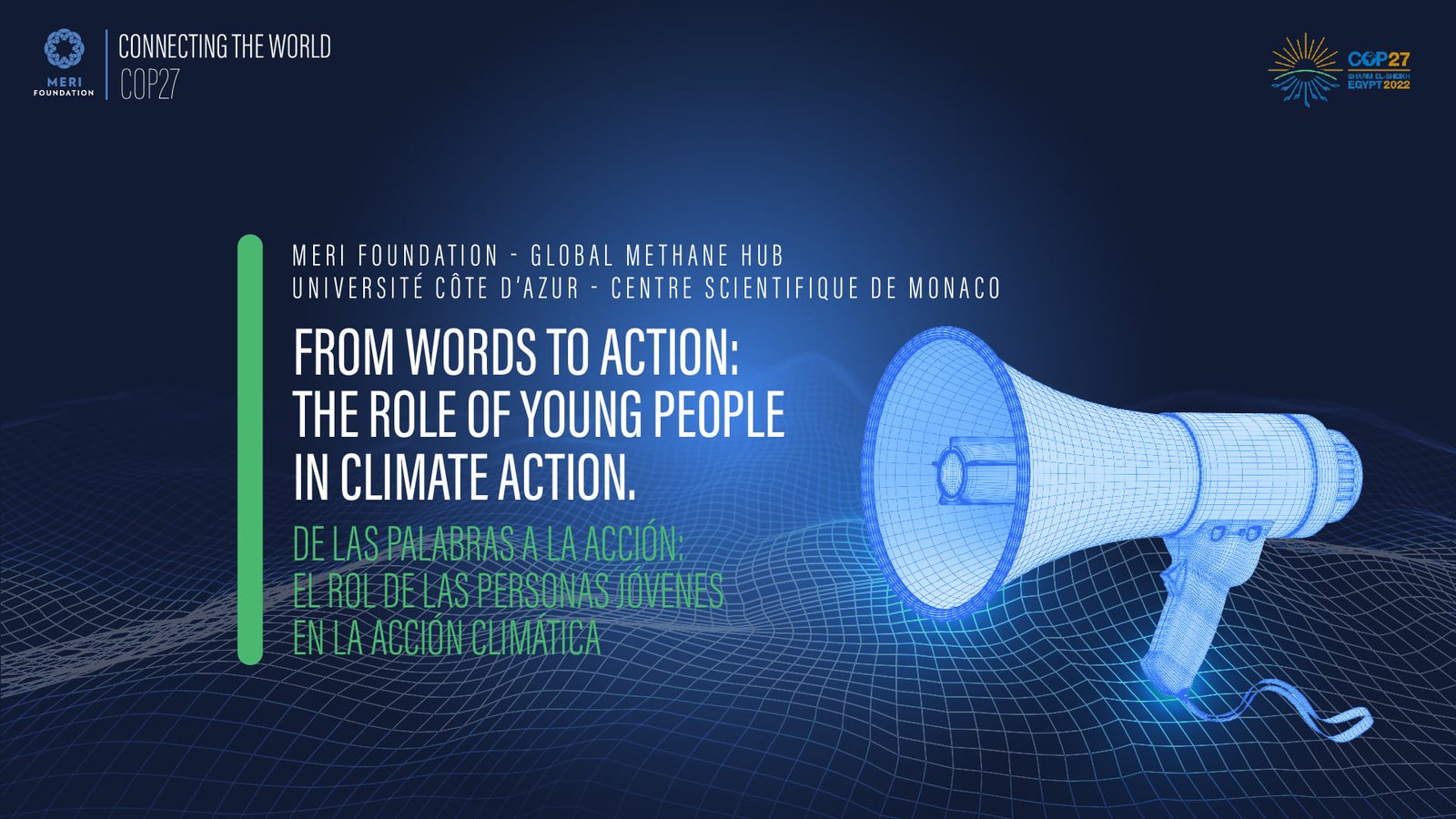 Background:
The document "From words to action: the role of young people in climate action" comes from the mapping of young people and youth organizations in LAC working on the climate change agenda and advocating at local, national and international levels on issues related to climate action.
For the elaboration of the document, 79 practices and initiatives undertaken by young people between 15 and 25 years old in the field of climate and environmental action that show effective and impactful results were analyzed. The document seeks to highlight the role of young LAC people as agents of change in climate action, making visible and promoting youth inclusion in climate actions taken by the public and private sector. A total of 14 projects were selected to be described in this document, representing geographic diversity and groups in vulnerable situations (e.g. women, people with different abilities, LGBTIQ+, indigenous peoples, migrants and refugees). Throughout the document you can:
– Learn about concrete examples of youth-led climate action.
– Analyze capacities in implementing and proposing solutions by young LAC.
– Identify challenges and opportunities for joint work with public and Private sector.
Date:
November 10th 2022
Chile: 15:00 – 16:00 / Egypt: 20:00 – 21:00
Objective:
To present, make visible and share the document with the experiences of youth in climate action in LAC so that they can serve both as an example, and to demonstrate the need to give them a voice in decision making.
Panelistas:
SPEAKERS OF THE INSTITUTION
1. Advisor to the Environmental Education area of MERI Foundation Yolanda Sánchez
2. Youth and Climate Action Liaison Officer, UNICEF Sara Cognuck
3. New Aires Alejandro Daly
4. HEY Ashley Lashley
5. TREMENDAS – Climatic Academy
6. RCOY LAC
Moderator: Juan F. Dávila y Verdin, Executive Director, FuturED