On July 12th , 13th and 14th , the Ministry of Environment and Development of Colombia and MERI Foundation, a Chilean non-profit institution, part of Philanthropy Cortés Solari, which promotes Integral and Sustainable Development through Science, Education and Conservation, organize the 5th Regional Conference on the IPCC and Climate Change NovoPangea Latam: United for Climate Action, in Bogotá, Colombia.
This conference seeks to mainstream the Reports of the Intergovernmental Group of Experts on Climate Change (IPCC) at the regional level and provide a multisectoral perspective that includes civil organizations, academia and decision makers in the reflection and definition of environmental public policies in Latin America in this matter.
EDUCATION FOR THE 21ST CENTURY
This documentary invites education decision makers to dialogue and reflection about a more sustainable future.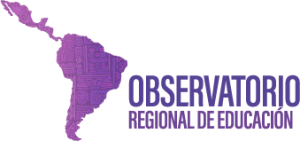 Download and start the adventure of discovery
Look for the information you need here